Unity's mission is to provide better homes for more people. We build homes that are healthy, comfortable, energy efficient, sustainable and resilient. We intend for our innovative off-site construction methods to provide a new paradigm for home building—a Better Way to Build.
In our efforts to serve our clients, our communities and the planet, we are guided by the following values:
Homes should promote health, comfort and peace of mind
Homes should be built using sustainable materials and processes
Homes should use minimal energy, and be Net Zero Ready
Homes should be adaptable to changing needs over time
Homes should be designed and built through processes that are streamlined, and that minimize waste
Homes should be built with the impact on future generations in mind
national life and character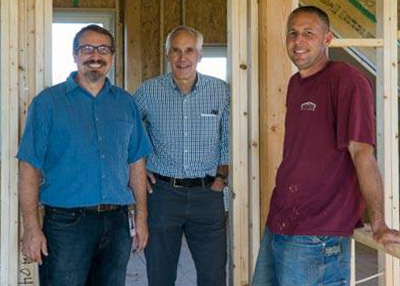 That's the "why" of Unity homes.
We've come to understand a simple point: our clients—like everyone who decides to build—want to create a place that will improve the quality of their lives, period. That's the "why" of Unity homes.
Tedd Benson, Unity Founder