In an effort to make designing and building a home easier for our clients, Unity has developed a streamlined prefabrication process that takes advantage of best practices gathered from around the globe. The many advantages for homeowners include fixed costs, predictable quality and short construction schedules.
Design Paths
Unity has developed a unique design system that streamlines the design-build process for our clients, and helps to ensure predictable quality, schedules and costs. The design system is based on five "platforms," or starting points, and a library of pre-designed, pre-engineered components such as primary bedroom additions, porches, garages and connectors.
By using components from the system, home designs are configured to fit the site, the needs and the budgets of our clients. We think of the design system as being like a Lego kit: many different outcomes are possible from the same kit of parts. There are three separate design paths with different fee structures for the design contract, which we call the Preconstruction Service Agreement.
Off-Site Construction
Unity homes are built using innovative off-site panelization methods that offer distinct advantages to our clients. We believe that these methods represent the future of prefab homebuilding — and a growing cadre of industry professionals agrees.
In conventional construction, each of the thousands of parts and pieces of a home are cut and fastened together on site. The process has been compared to having the parts and pieces of a car dropped off and assembled in a driveway. At Unity, we do this work in the controlled conditions of our state-of-the-art production facility, and then assemble the resulting large prefabricated panels and components quickly on site.
Package Types
Unity offers two build package options: Shell, and Tempo. Unity's sales advisors will guide you toward the package option that is most appropriate for your project.
The Shell package consists of the high performance building envelope, and adding the Tempo package means Unity can supply most of the finishes for the home. With the Shell package or the Tempo package you'll need a local team to coordinate site preparation, foundation and install the finishes.
Building Costs
We are able to provide ballpark cost information for various design options early in the process and as the planning and design comes together we refine our estimates to provide a fixed-price contract for Unity's scope of work. A major benefit of working with Unity Homes is knowing that a portion of the project costs are fixed from the start.
We keep budget at the forefront, and this informs decisions about the design and also the choices of finishes and fixtures. By locking in the cost of Unity's work before construction begins, we provide our clients with predictability and peace of mind in a process – building a new home – that can otherwise be filled with uncertainty.
Step By Step
We know building a home can be one of the most important decisions you make . To best understand the full picture of working with Unity, read through the process "step by step".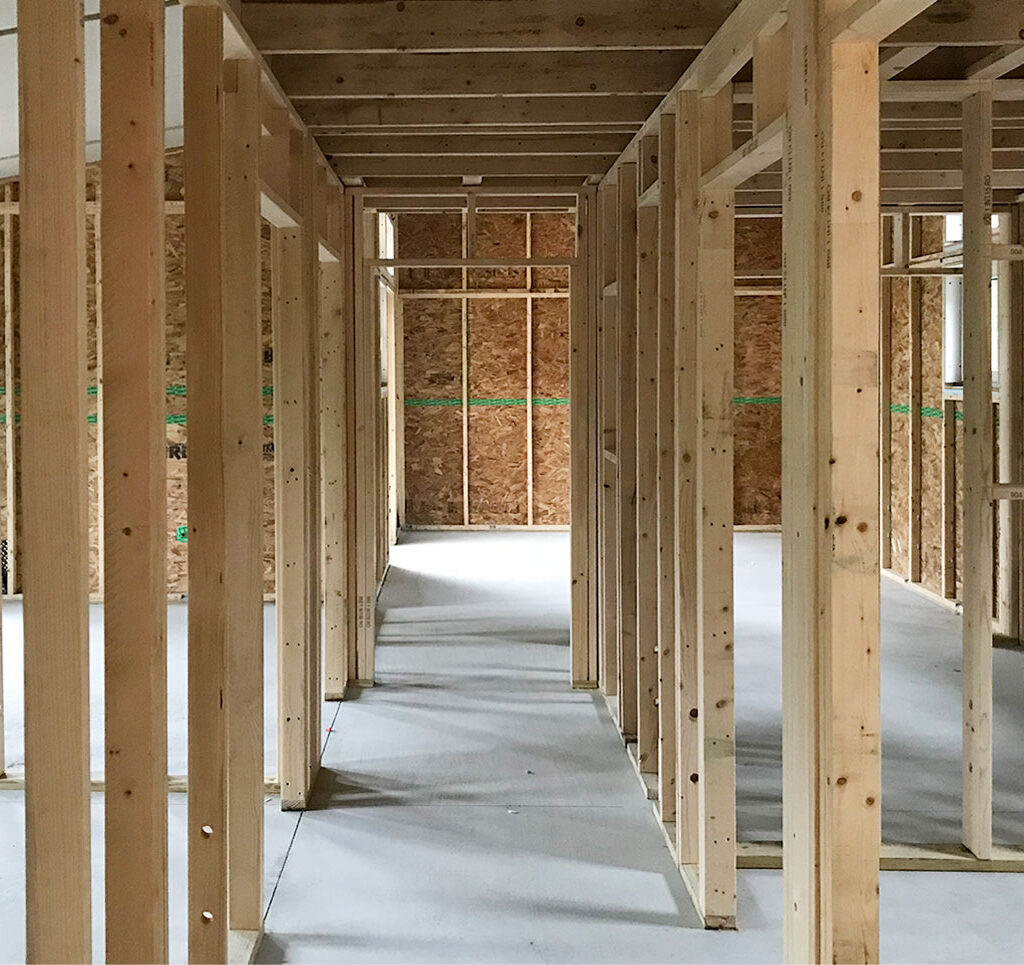 Starting with gathering information about your site and budget, through financing and installation of your Unity Home, Unity can help guide you through to the high performance home of your dreams.
Performance Specifications
Understand Unity's high performance building standards..
Learn More
Streamlined Design Path
Unity's greatest value: the ideal combination of flexibility and cost.
Learn More