With Unity, energy efficiency and comfort go hand-in-hand. "Comfortable" is the first word that many Unity homeowners use to describe their home. This isn't surprising, because when a home is built to be energy efficient and durable, then comfort inevitably follows.
Comfort can be defined in different ways. There's physical comfort, which tends to be strongly influenced by our surroundings. There's also psychological/emotional comfort, the ingredients of which are usually more subtle.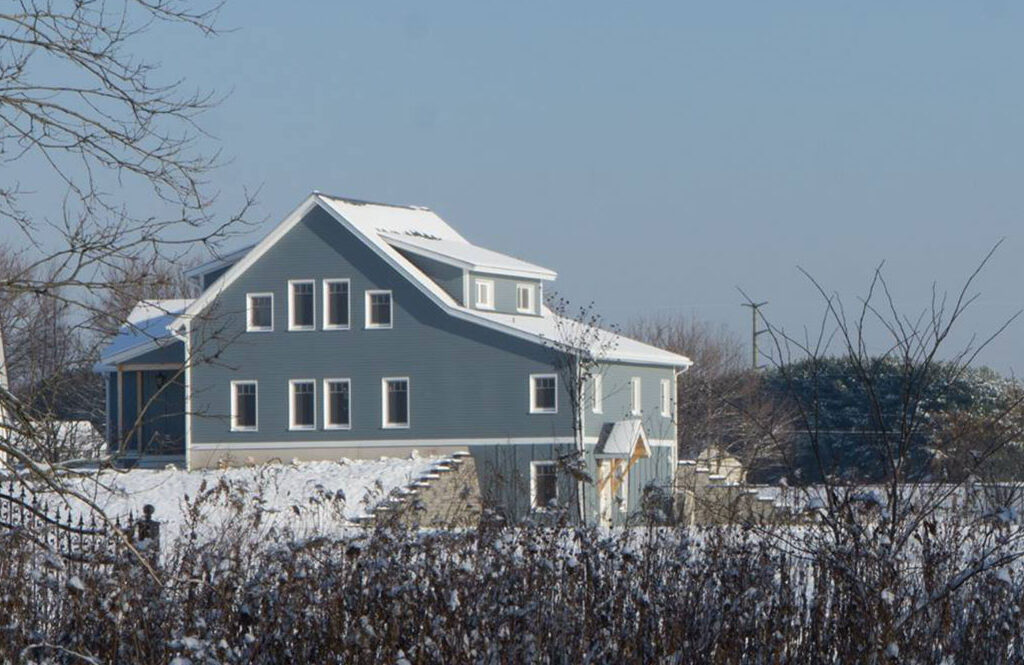 Physical Comfort
Unity Homes provide uniquely high levels of physical comfort because in our homes, temperature and humidity are maintained in a relatively narrow range. The thick walls in our homes keep the heat in during the winter, and keep it out during the summer. The triple-glazed windows that are standard in our homes are warmer and less subject to condensation than double-glazed windows. The precision with which we build our homes—made possible by our off-site construction methods—results in a very tight house, with virtually no uncomfortable drafts caused by air leakage. Thanks to the high performance of our building enclosures, the ultra-efficient heating and cooling systems we install in every home are able consistently to maintain comfortable temperatures.
Physical comfort in a home is also determined by the quality of the indoor air. It's hard to feel comfortable in a home that is stuffy, or in which contaminants such as mold or VOC's (Volatile Organic Compounds) are present. Every Unity Home has a ventilation system that provides a continuous supply of filtered, pre-conditioned fresh air into the home, while exhausting stale air. This fresh air system ensures that Unity homeowners can breathe easily.
Emotional Comfort
There's a deeper sense of comfort that is harder to measure and account for, reflecting qualities such as natural light, sound attenuation and pleasing proportions. Visitors to Unity's Open House events often remark on the quality of the space, and how it engenders a sense of peacefulness. Our homes provide a quiet, peaceful refuge.
Regardless of how comfort is defined, we work hard to ensure that Unity homeowners experience it consistently.
Performance Specifications
Understand Unity's high performance building standards..
Learn More
Streamlined Design Path
Unity's greatest value: the ideal combination of flexibility and cost.
Learn More